$

39.00
Spilhaus Projection Poster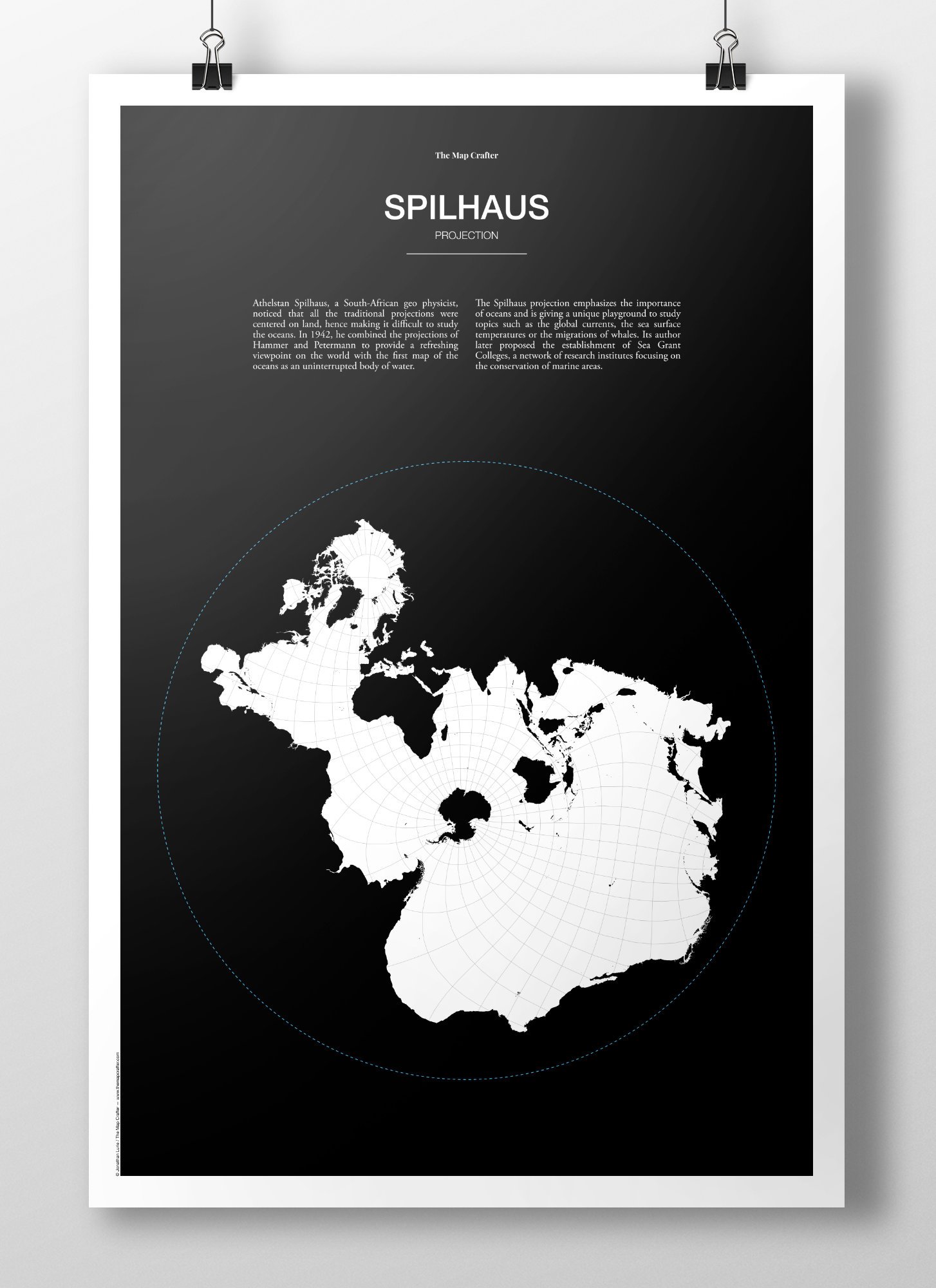 *FREE worldwide shipping*
Two sizes available:
- 24" x 36" (61 x 91.4cm)
- 18" x 24" (45.7 x 61cm)
The Projection Collection is a tribute to the cartographers, mathematicians and designers who had to break the rules to show the world with a new perspective.
Athelstan Spilhaus, a South-African geophysicist, noticed that all the traditional projections were centered on land, hence making it difficult to study the oceans. In 1942, he combined the projections of Hammer and Petermann to provide a refreshing viewpoint on the world with the first map of the oceans as an uninterrupted body of water.
The Spilhaus projection emphasizes the importance of oceans and is giving a unique playground to study topics such as the global currents, the sea surface temperatures or the migrations of whales. Its author later proposed the establishment of Sea Grant Colleges, a network of research institutes focusing on the conservation of marine areas.
Cartography was always a mixed discipline where Science meets Art. The Projection Collection is following this precept, involving computer programming and graphic design.