$

39.00
Gingery Projection Poster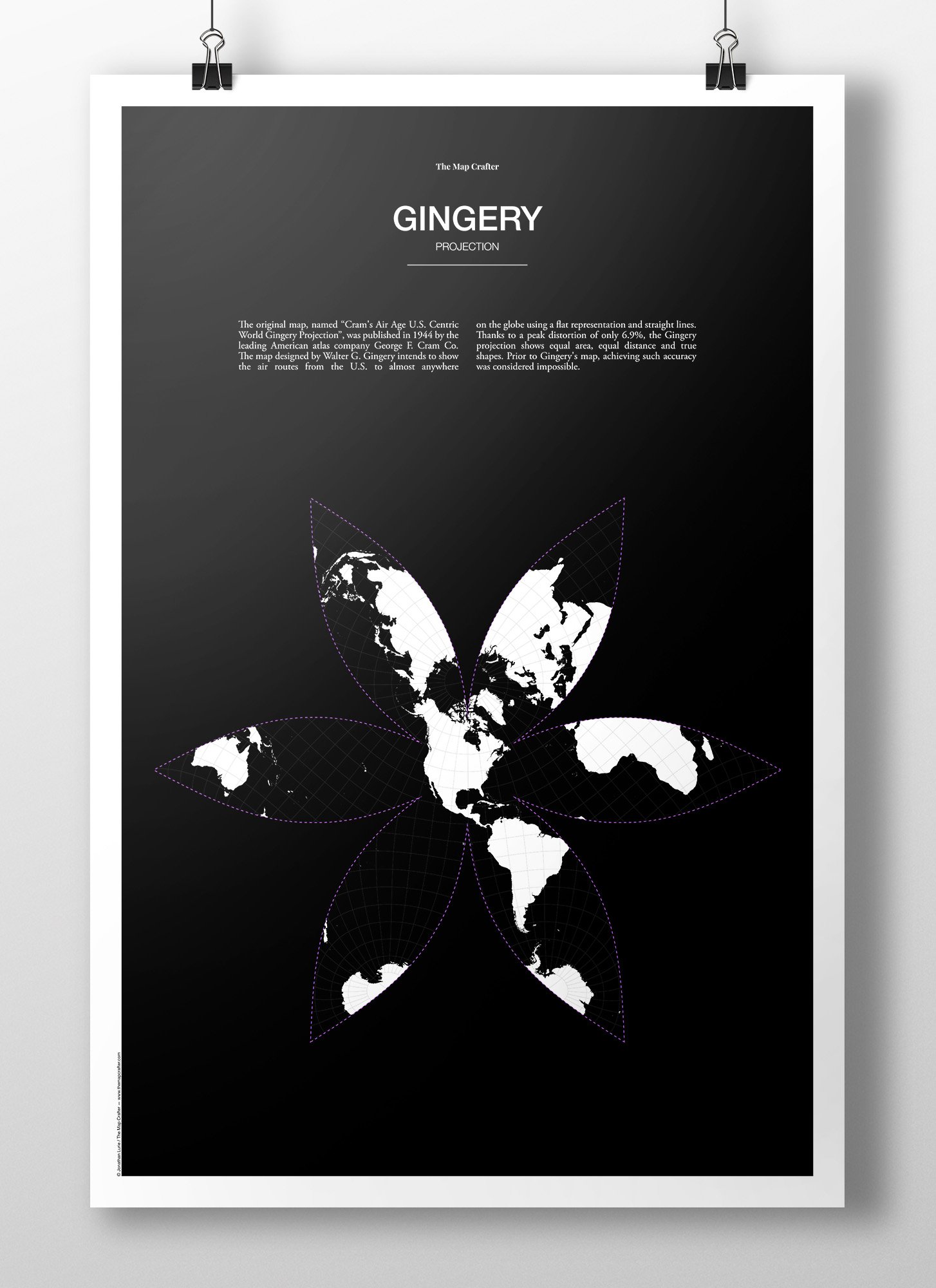 *FREE worldwide shipping*
Two sizes available:
- 24" x 36" (61 x 91.4cm)
- 18" x 24" (45.7 x 61cm)
The Projection Collection is a tribute to the cartographers, mathematicians and designers who had to break the rules to show the world with a new perspective.
The original map, named "Cram's Air Age U.S. Centric World Gingery Projection", was published in 1944 by the leading American atlas company George F. Cram Co. The map designed by Walter G. Gingery intends to show the air routes from the U.S. to almost anywhere
on the globe using a flat representation and straight lines. Thanks to a peak distortion of only 6.9%, the Gingery projection shows equal area, equal distance and true shapes. Prior to Gingery's map, achieving such accuracy was considered impossible.
Cartography was always a mixed discipline where Science meets Art. The Projection Collection is following this precept, involving computer programming and graphic design.