$

39.00
Dymaxion Projection Poster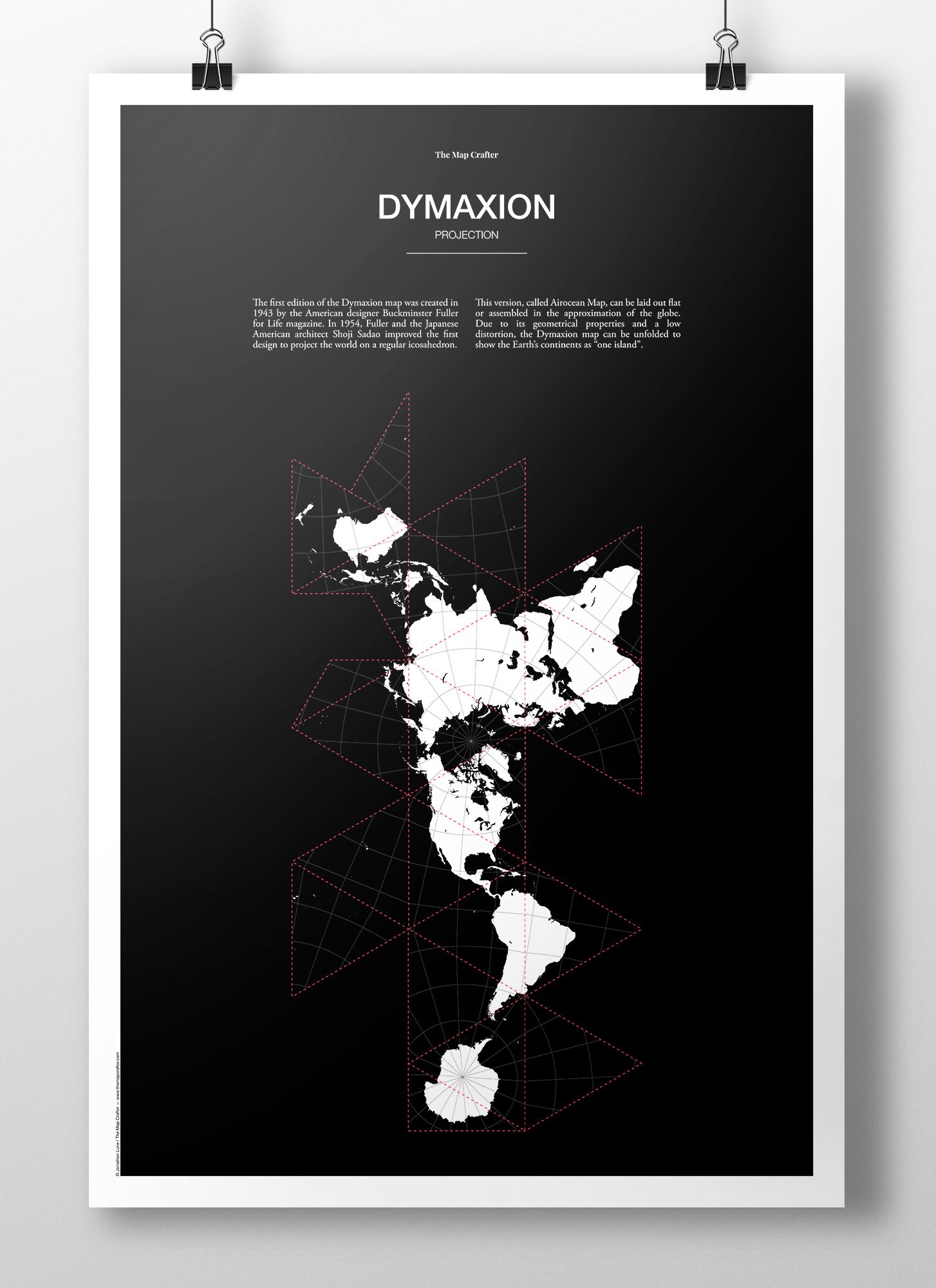 *FREE worldwide shipping*
Two sizes available:
- 24" x 36" (61 x 91.4cm)
- 18" x 24" (45.7 x 61cm)
The Projection Collection is a tribute to the cartographers, mathematicians and designers who had to break the rules to show the world with a new perspective.
The first edition of the Dymaxion map was created in 1943 by the American designer Buckminster Fuller for Life magazine. In 1954, Fuller and the Japanese American architect Shoji Sadao improved the first design to project the world on a regular icosahedron.
This version, called Airocean Map, can be laid out flat or assembled in the approximation of the globe. Due to its geometrical properties and a low distortion, the Dymaxion map can be unfolded to show the Earth's continents as "one island".
Cartography was always a mixed discipline where Science meets Art. The Projection Collection is following this precept, involving computer programming and graphic design.